Back In Sync: Wellness Centre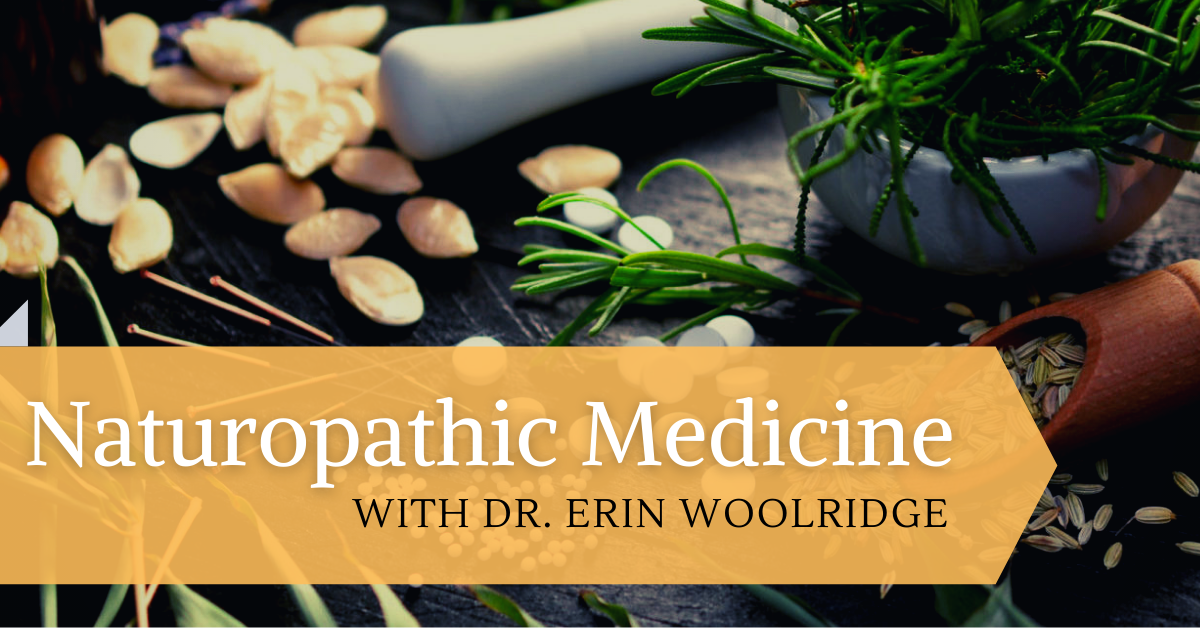 WHAT IS NATUROPATHIC MEDICINE?
Naturopathic medicine is a complimentary and alternative form of medicine that uses ancient knowledge and modern research to create a unique treatment plan tailored to each individual patient presentation, using non-invasive examinations and treatment methods. It is a practice that is built on the foundation of treating the root cause, and the whole person.
Naturopathic doctors are trained similarly to general practitioners to treat a wide variety of conditions, including:
Hormonal imbalances; including menstrual and perimenopausal complaints, as well as thyroid related disorders
Obesity & weight management
Food sensitivities and other digestive concerns
Diabetes and other metabolic illnesses
High blood pressure & cholesterol
Allergies & asthma
Headaches
Chronic fatigue
Sleep difficulties & insomnia
Arthritis and other chronic pain concerns
Skin conditions
Paediatric health
Stress, mental health, and mind-body medicine
While we welcome all patients experiencing a variety of health concerns, our ND has a particular special interest in treating both digestive and mental health. Oftentimes our health concerns are not mutually exclusive, and the approach offered by Naturopathic Medicine seeks to treat from a holistic and integrative perspective, using a variety of different methods.
WHAT KIND OF TREATMENTS DO NATUROPATHIC DOCTORS OFFER?
Naturopathic medicine offers extremely individualized care based on the patient's presentation, needs and priorities, and it's rare to see two of the same treatment plan. When seeing a naturopathic doctor, your treatment plan might include any of the following therapies:
Clinical Nutrition – This covers both diet changes, as well as supplementation. Our diets are often lacking in adequate levels of nutrients, and this aspect of Naturopathic Medicine seeks to ensure that all the nutritional building blocks are present for optimal functioning, disease treatment, and of course, above all else, prevention.
Botanical Medicine – Use of the extracted medicinal and therapeutic properties of a variety of plants and herbs to provide relief from your health concerns. Herbal medicine is fascinating, as the majority of the pharmaceutical compounds that we are currently with, are derived from medicinal compounds of plants. As such, botanical medicine has a very deep 'rooted' history of being able to provide medicinal re-'leaf'!
Traditional Chinese Medicine & Acupuncture – One of the oldest known types of medicine with much research to support it's use in practice. Traditional Chinese Medicine is comprised of acupuncture, cupping, herbal medicine, and more; and seeks to maintain balance in the body, remove obstructions, and allow for the smooth flow of energy (aka Qi) through the body.
Physical Medicine – This includes soft tissue work and manipulation, but has a focus on hydrotherapy and gentler exercise therapies that are often used in combination with other physical medicine specialists.
Preventative Medicine – Even if you have no immediate health concerns, Naturopathic Doctors are trained to identify aspects of a person's life that may be lending to poor health down the road, as well as hereditary concerns that may pose concerns later in life. Treatment plans are designed to safely support you in your wellness journey to make the necessary preventative changes for your future health.
Paediatric Healthcare – Naturopathic Doctors are often seen by adults, but they are also trained to treat children. This can mean seeing children for any of the conditions mentioned, but also for tracking milestones, and overall prevention! Whether it be to provide adjacent healthcare, or to act as your child's primary healthcare provider, naturopathic medicine is able to support your child's healthcare needs.
Lifestyle Counselling – "Treat the whole person" is one of naturopathic medicine's founding pillars; acknowledging the importance of the health of the entire person. Naturopathic medicine considers mental health as an important aspect of physical well-being, and offers support to patients as they learn to navigate a healthier lifestyle that is beneficial for both mind and body.
---
APPOINTMENT RATES:
INITIAL VISIT (60 - 90 mins): $160
​​​​For new patients only. Your first visit is an hour to an hour and a half in length, where the full scope of your health concerns will be covered, along with a discussion about your health goals. This visit will also give an opportunity to perform a physical exam, as well as initiate any lab work necessary.
For this visit, please bring along a list of your current medications/supplements and their dosages, as well as your most recent blood work values, if possible.

FOLLOW UP VISIT (45 - 60 mins): $120
For existing patients only
An opportunity to follow up following the first visit to review lab values (if obtained since the first visit), perform any remaining physical exams, and of course, discuss any changes that may have occurred since your first appointment.
This appointment is also available to former patients returning after an extended period of time, or patients who may feel the need to discuss their health in greater detail than what is available in a 30-minute visit.

30 MINUTE VISIT: $85
For existing patients only
An opportunity to follow up following the first visit to review changes in lab values, perform any necessary physical exams, and to discuss changes to your health, or your goals, since your most recent appointment.
​
15 MINUTE CONSULTATION: Free
This is available to anyone who would like an opportunity to ask questions about Dr. Erin's approach to treatment, or how they can be helped by Naturopathic Medicine. This is free of charge, and free of commitment, and simply a chance to see if this is the right fit for you :)
---
Dr. Erin will be available at the clinic on Wednesdays. To be placed on her wait list or to receive a free consultation call please contact the clinic. 709-466-1192 or email bookings@backinsync.ca